Back
2023/03/17
Share Your Study in Taiwan Adventure for a Chance to Win an iPad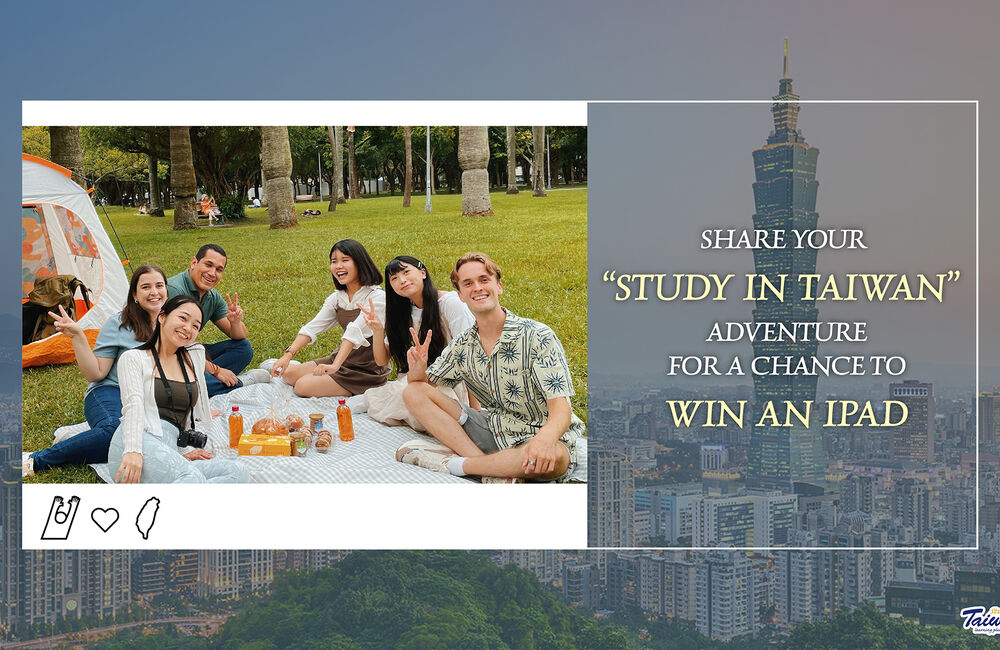 Study in Taiwan to Find Global Opportunity
Q. What brings you to Taiwan?
Share your experiences of learning and living in Taiwan
Event Date: March 15 to 11:00am, June 5, 2023
3 Steps to Win the Prize
Step 1. Upload the photos of life in Taiwan to your Instagram feed, tag them @study_in_taiwan, and add the hashtag #studyintaiwan, limiting to one post per account
Step2. Set the post to "Public"
Step 3. Make sure you follow us on Instagram
Participant Eligibility
All international students, including those who are currently studying and used to study in Taiwan's colleges and universities are eligible to enter the contest.
Selection Methods
All content submitted has to be original work created by the participant. The photos and Instagram feed will be reviewed and ranked by the following criteria:
Instagram LIKE number 40%
The comments of Study in Taiwan team 60%
All winners will be announced by the end of June, 2023.
First Prize: iPad 10th generation 64G ×1
Second Prize: AirPods 3rd generation ×1
Third Prize: HomePod mini ×1
Notes
FICHET may amend the terms and conditions at any time and reserve the right for final interpretation.
Honors and prizes will be revoked, should the recipient:
Fail to complete the licensing/authorization agreement
Not currently live/stay in Taiwan, unable to accept/redeem the prize in person
Miss the acceptance deadline
Be found to have engaged in conduct inconsistent with the terms of prize award