Back
2022/10/24
"Study in Taiwan" Adventure Video Contest Winners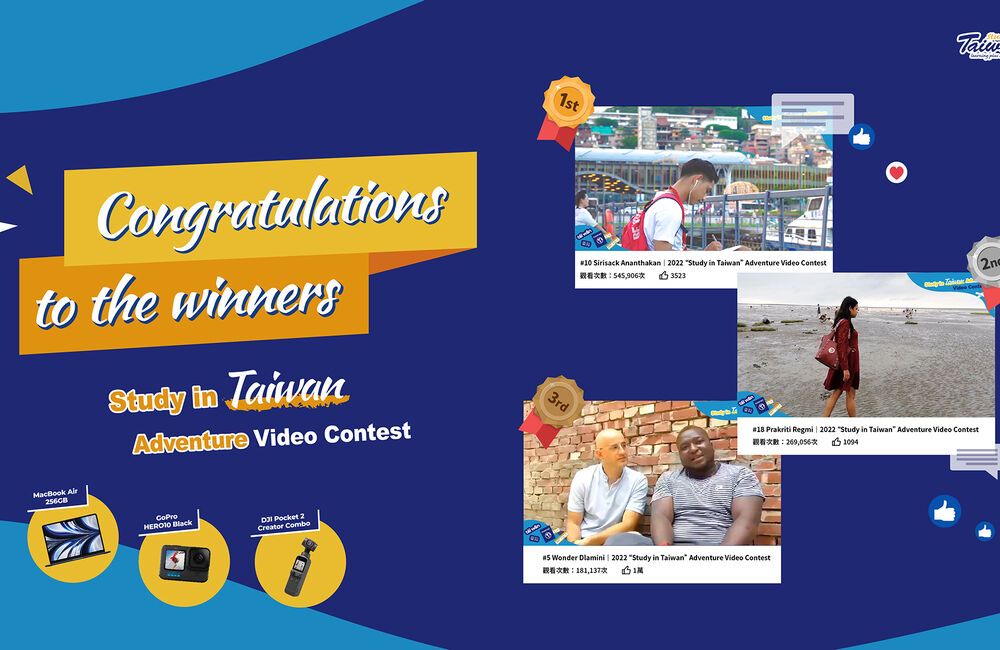 To promote high-quality academic research and to promote Taiwan as the ideal study abroad destination for outstanding young people from all over the world, the Foundation for International Cooperation in Higher Education of Taiwan (FICHET) is organizing the "Study in Taiwan" Adventure Video Contest.

We had received various and amazing video submissions this year. According to our event notice and in order to uphold the principle of fairness and impartiality for the video contest, FICHET decided to use the "views over 30 seconds" data during the selection period( from September 16th to October 17th,2022) from YouTube Analytics as the benchmark of the contest to determine the ranking. The result list announcement is shown below.

Thank you for participating in students' creative sharing and hard work. Congratulations to the winners.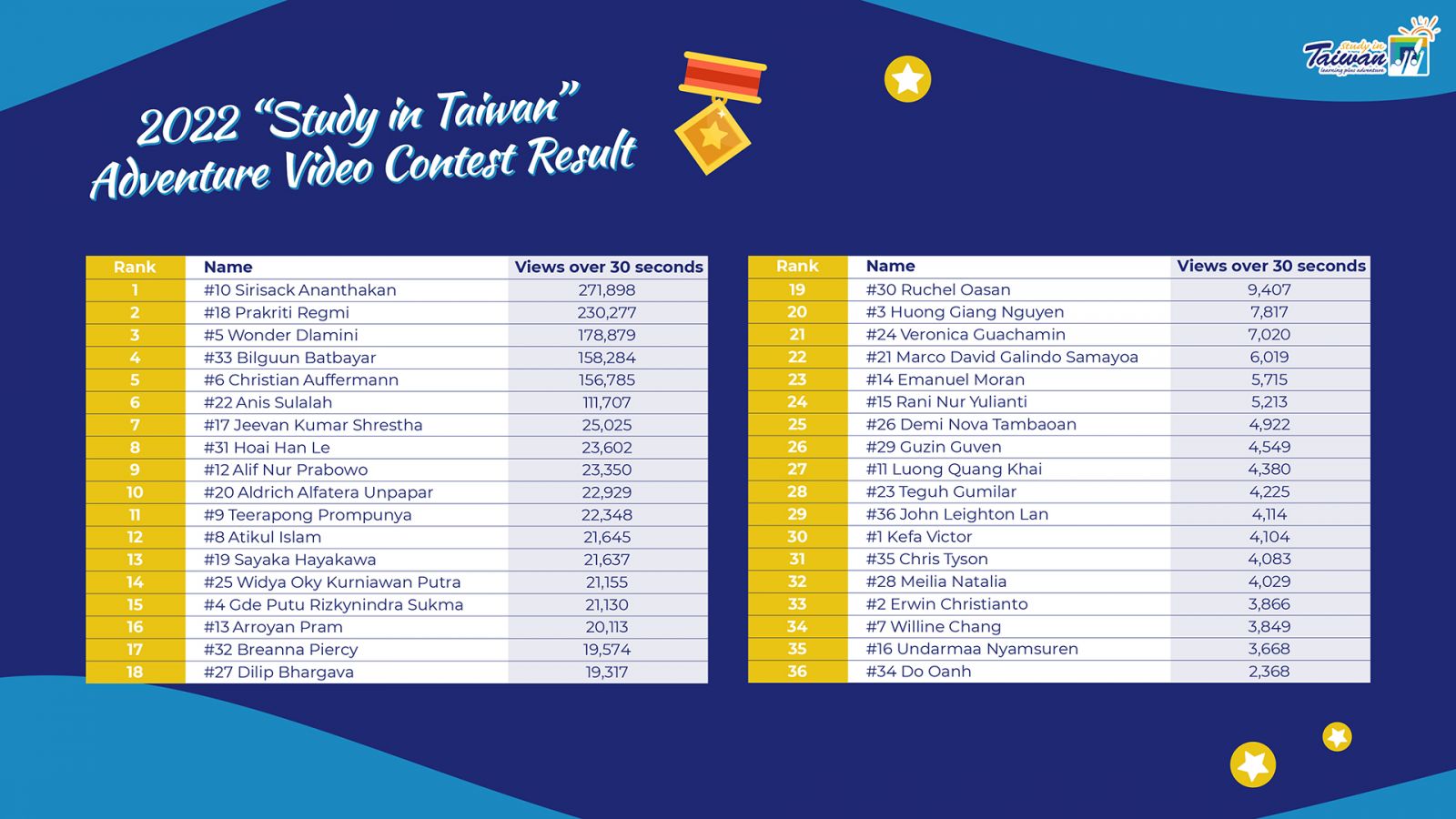 1st Prize| MacBook Air 256GB #10 Sirisack Ananthakan
2nd Prize|GoPro HERO 10 Black #18 Prakriti Regmi
3rd Prize|DJI Pocket 2 Creator Combo #5 Wonder Dlamini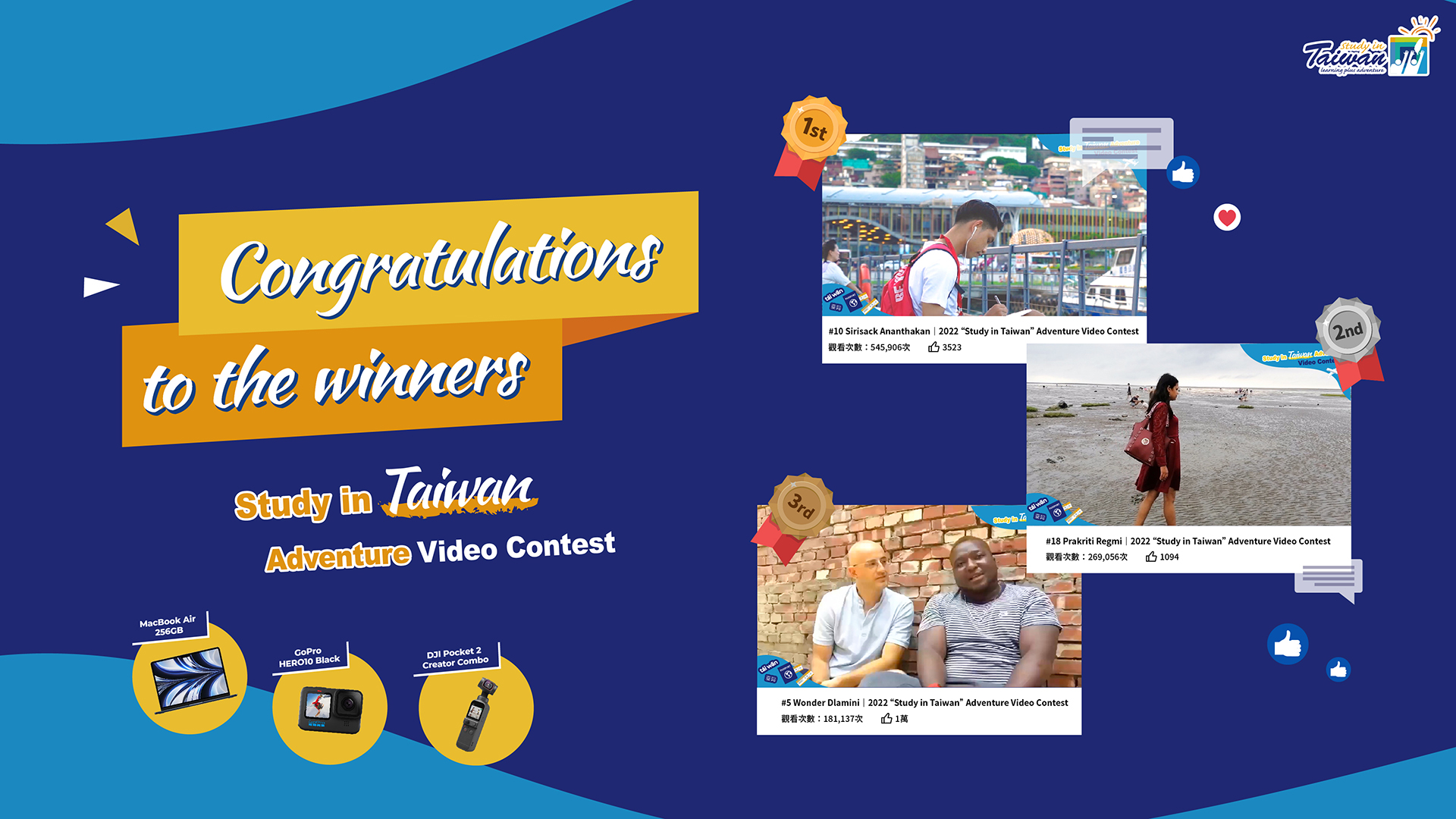 10 Special Prizes|NT$1,000 Gift Certificates (Sort by view count)
#33 Bilguun Batbayar, #6 Christian Auffermann, #22 Anis Sulalah, #17 Jeevan Kumar Shrestha, #31 Hoai Han Le, #12 Alif Nur Prabowo, #20 Aldrich Alfatera Unpapar, #9 Teerapong Prompunya, #8 Atikul Islam, #19 Sayaka Hayakawa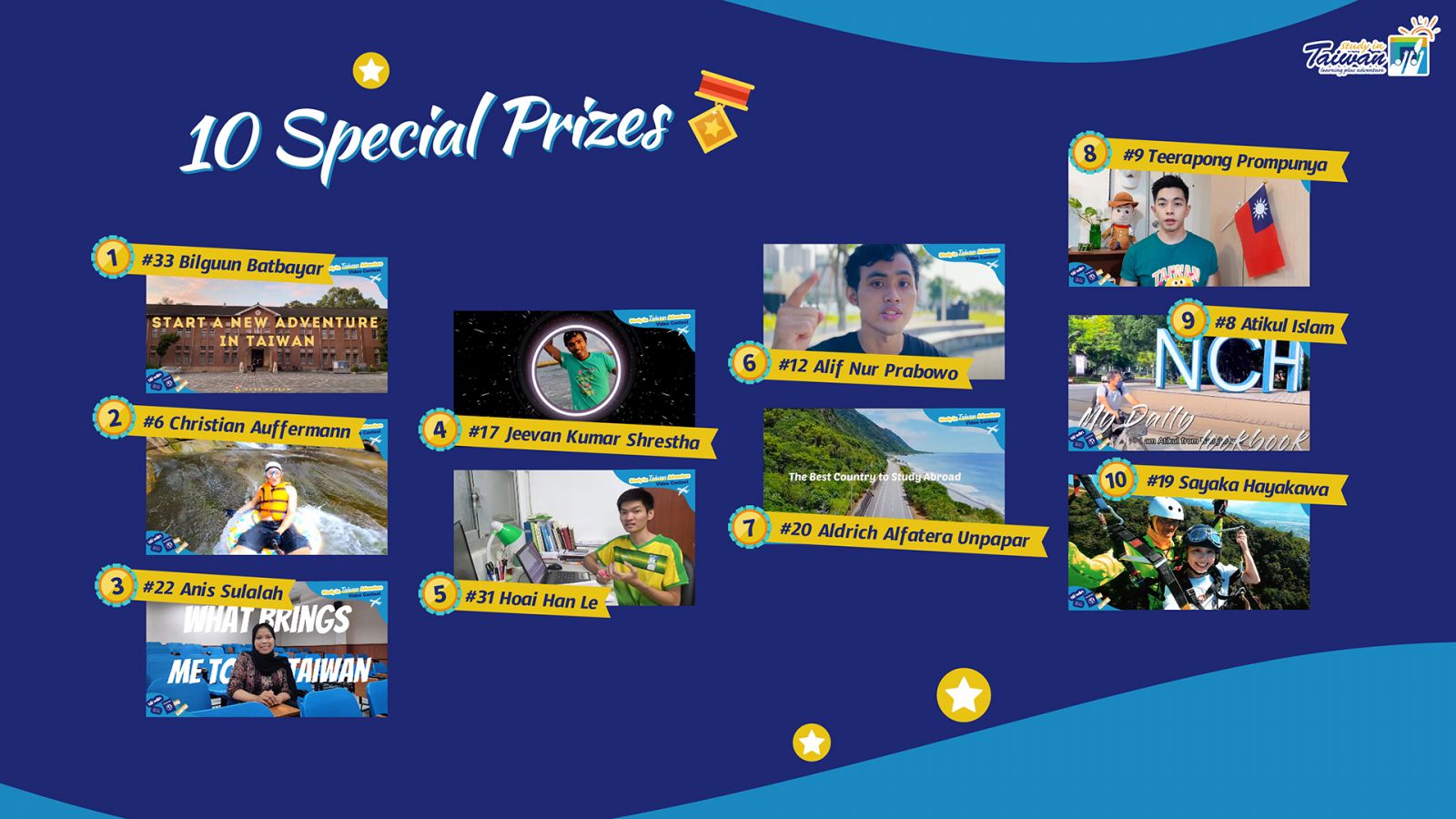 Source: Study in Taiwan, https://www.studyintaiwan.org/news/content/132