Back
2021/07/30
Taiwan includes more foreign nationals in vaccination program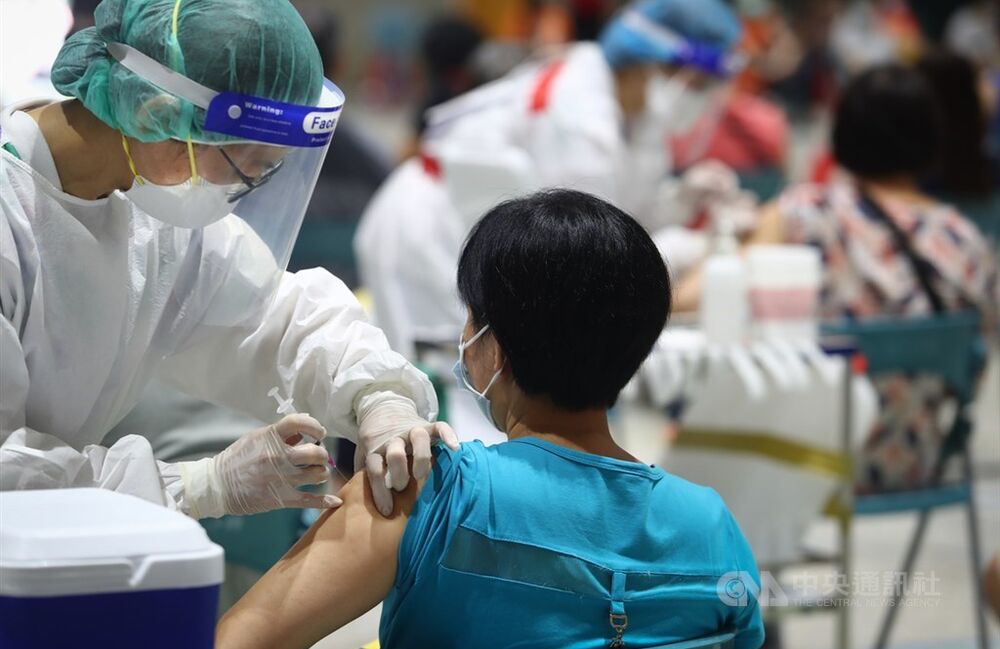 Photo by CNA photo July 29, 2021
【Forwarded News】
Taipei, July 29 (CNA) Taiwan on Thursday expanded its nationwide COVID-19 vaccination program to include foreign nationals who are legally in Taiwan but do not have either a residence permit or a national health insurance (NHI) card.
At a regular press briefing, Health Minister Chen Shih-chung (陳時中) said adult foreign nationals who had not been able to register before on the government website for vaccination because they did not have the required documents, can now do so, using their travel documents.
In the current round of bookings, which opened Tuesday and closes at noon on Aug. 2, foreign nationals 18 years old and over can register by entering their passport number and a temporary "UI" that can be issued by the National Immigration Agency (NIA) for that purpose, Chen said.
Prior to Thursday, foreign nationals registering on the government system for COVID-19 vaccination were required to enter both their residence permit and national health insurance (NHI) card numbers on the website.
With the expansion of the vaccination program, however, foreign nationals who do not have an NHI card can use their residence permit and passport numbers, said Chen, who heads the Central Epidemic Command Center (CECC).
Those who do not have a residence permit can apply to the NIA for a "UI" number, which can be used, along with their passport number, to register on the system, he said at a press briefing.
A UI number is usually assigned to foreign nationals who have residence permits, but it will be issued to those who apply for it for the purpose of vaccination registration, the NIA said in a statement Thursday.
The new CECC policy also applies to Chinese nationals, Hong Kong and Macau residents, and stateless people, who are in Taiwan legally but do not have either a residence permit or a NHI card, Chen said.
They can register on the vaccination booking system, using the UI number and the number on their Entry and Exit permit that would have been issued to them before their arrival in Taiwan, he said.
He did not give an estimate, however, for when such persons might obtain appointment dates for vaccination.
According to CECC data, Taiwan's current supply of COVID-19 vaccines remains inadequate for its 23.5 million population, as it has taken delivery of only about 10 million vaccine doses so far.
(By Chen Chieh-ling and Chiang Hui-chun and Teng Pei-ju)
Enditem/pc
Reference: https://focustaiwan.tw/society/202107290018, https://www.studyintaiwan.org/news/content/112